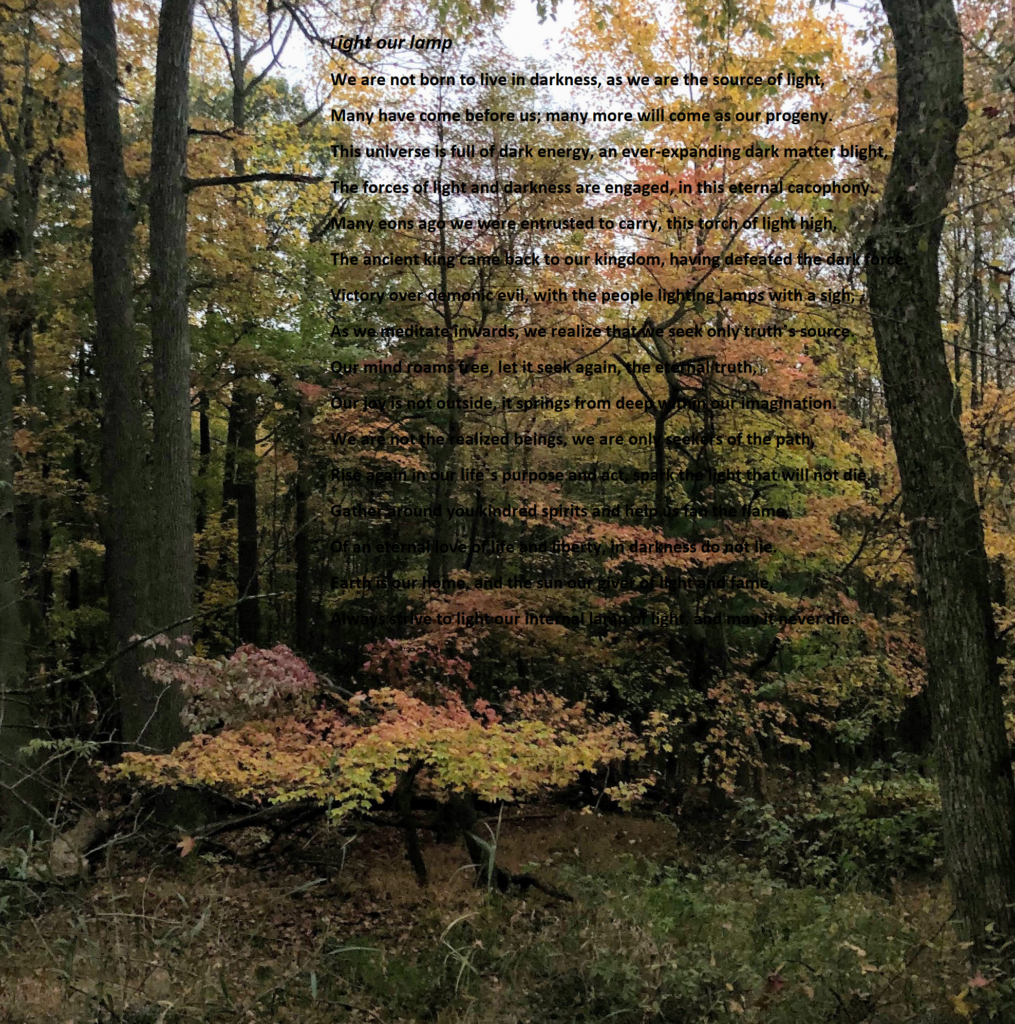 Light our lamp
We are not born to live in darkness, as we are the source of light,
Many have come before us; many more will come as our progeny.
This universe is full of dark energy, an ever-expanding dark matter blight,
The forces of light and darkness are engaged, in this eternal cacophony.
Many eons ago we were entrusted to carry, this torch of light high,
The ancient king came back to our kingdom, having defeated the dark force.
Victory over demonic evil, with the people lighting lamps with a sigh,
As we meditate inwards, we realize that we seek only truth's source.
Our mind roams free, let it seek again, the eternal truth,
Our joy is not outside, it springs from deep within our imagination.
We are not the realized beings, we are only seekers of the path,
Rise again in our life's purpose and act, spark the light that will not die.
Gather around you kindred spirits and help us fan the flame,
Of an eternal love of life and liberty, in darkness do not lie.
Earth is our home, and the sun our giver of light and fame,
Always strive to light our internal lamp of light, and may it never die.
Happy Diwali 2020