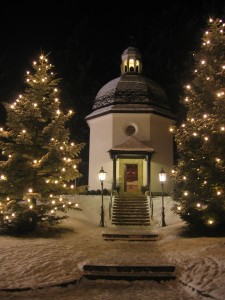 The labor market has expanded for 42 months and now the number of unemployed is lower than when I was in high school back in the 70's. A lot of the current Millennial, Generation X and Y were not even born, since we have seen these low numbers in the US economy. The S& P was stuck in the doldrums of low hundred's till well into the 80's before its meteoric rise from there in the 90's, to about 2,000 today. The remarkable fact is that just in Obama's term it has gone from the low 700's to increase by an astounding 1300 points or 180% in 6 years. The US market has the biggest capitalization in the history of our existence. Today in the US out of 326 million only 2.21 million Citizens or 5% of the workforce have no official work for pay, in an economy of trillions. The Federal Reserve believes we are at full employment, and has just raised rates after the cutback from the Great Recession by Bernanke. It has taken a woman to realize that rates need to rise because of "further improvement in the labor market and reasonable confidence that inflation would move back to 2 percent over the medium term".
Hearing the Republican debates, one shudders on hearing a throwback to the times, when America was profligate in its wars abroad, and miserly to its own citizen's infrastructure and social fabric at home. "Carpet bombing" is invoked lightly, as if we did not ban it under the Geneva Convention, as inhuman and a crime against humanity. Today's labor market strength is helping to underpin consumer spending, supporting the economy as it deals with the headwinds of a strong dollar, slowing global growth, spending cuts by energy firms and an inventory overhang in the states of our union. All this is forgotten as racial, class and religious wounds that need dialogue, debate and human intervention to heal; are instead fanned by colloquial fires of lose rhetoric. We probably need another woman to tell the world that America is going to wage peace, and improve the lot of our citizen's social, moral, economic and cultural standards.
We have to build trust within humanity as only then can we have peace and prosperity. For the hatemongers and the human dividers I say we are all one, and love is better than war. Look to your left and right and say from your heart, that I trust you. On this foundation of trust build the temples of human endeavor and cooperation. Nothing can hold us back from our goals of betterment, if we can only learn to strive harder for the improvement of our human spirit. The time has come to rise above our clannish petty quarrels, to work for a better world. If 195 countries and the EU can come to an agreement on Climate Change we can surely come to an agreement to come to a 1,000 years of peace. May Nostradamus' prophesy come true in our life times and we take peace as a basic human right, and learn to trust each other and claim our true place in this universe. The time of human development and growth has just started, and there are golden ages before us, still to live together. Come join me in this quest for our own improvement.
On the eve of this holy day we should celebrate life by dying to oneself (and all our dark past), for it is in being reborn afresh that we truly live. When all the hate of this world surrounds us, is when we find that one spark of love inside us, which sends the hateful into oblivion. May our worst days be joyous and healthy, and your best days spent in the service, of those who need it the most. Trust in our human spirit, as it is truly all we have; on this silent night!
Om shanti!