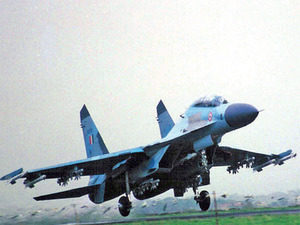 We live in a new world order now and China is extending its reach throughout the world, and Europe and the US have a different hegemony. India is trying to be recognized as the new kid on the block and carve out a piece of its own territory in South Asia. With Pakistan and China as neighbors it has not been easy and tensions still prevail beneath the surface, of deep cracks in the psyche of the nation from past wars. To rise above these and to find its rightful place in the nations of earth the Indian society has to change and adopt a more nationalistic stance. Only a strong nation can survive and there is much work to be done after decades of neglect of real world capabilities. The world has advanced and now India must put its best brains and capabilities into becoming a world player.
I recently read, "The Indian 'smart anti-airfield weapon' (SAAW), developed by the Defence Research and Development Organisation's Research Centre Imarat (RCI), other labs and the Indian Air Force, was fired from an air force aircraft." It has the capability of striking targets within a range of a 100 KMs without crossing the Indian border, with great precision. It can deliver enough of a payload to incapacitate, an enemy's air capabilities. The development of smart bombs is just the start of the program, as India has a lot of catching up to do. Sadly its defense systems, need modernization on a massive scale. Big data capabilities, artificial intelligence, enhanced internet capabilities, smart weapons, and electronic surveillance are all part of the brave new world. India needs to step up its game to excel in these fields.
The planned build out of the capabilities of the Indian Defense forces, will be a major economic driver for South Asia. If done properly, it will provide much needed investment, labor and scientific development, using indigenous resources. The door for foreign partners is shyly opening up, and will become in the next few decades, a major opportunity for global defense industry corporations. The defense of the Himalayas and the Indian Ocean are at stake, and India has to develop the capabilities to project force, over greater distances. With its great rocket capabilities it now has to augments its ability, to deliver force to face any external force. Only the Air Force can ensure superiority on the battlefield, so any enhancement of their capabilities; is a step, in the right direction. For South Asia to emerge from its shell, India has to play a key role in ensuring, a safe and secure nation.