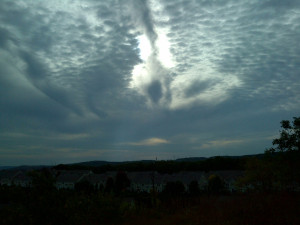 In the beginning there is just the amazing awe of the astral mysteries that seem to surround this blue planet; on which we find ourselves hurtling through space, in our solar system, within the milky way galaxy. Nature puts up astonishing displays, and if we do not look up to the heavens; and instead become absorbed in some details of our lives, we miss the whole trip. The more we detach ourselves from this daily desires and longings, the more we can take in, from all that surrounds us and provided by the creator for us to experience. The world as they say is at your feet; but you are too busy buying the perfect pair of black pumps, from Jimmy Choo, to walk all over it in style. It is better to stay in a state of perpetual awareness; at this universe and explore its mysteries; than to accept our fate, and keep our shoulder to the grindstone, and our back and legs providing the locomotion, to a meaningless death.
The next stage is often euphoric and people are often known to see celestial wonders and all is revealed to them in a shining Astral light. Their shoulders are no longer stooped; and they have a new spring in their step, of hope in the everlasting. They spread happiness bringing it from where they came, spreading it amongst the present, and then moving on to the future recipients, of their wisdom and good sense. Celestial wonders are just that (they are only celestial wonders and not the true path). Sooner or later the traveler breaks out from his bhakti or devotion, and moves to another area more promising school of realization; for deliverance. Still many of his companions stay in the state of devotion and this path also reach the same goal, so a large amount of travelers remain behind doing their ritual ablutions, praying and making love and merging with their eternal spirit.
The next stage arises when the rose colored glasses of bhakti and devotion come off and you can now see reality. Everything takes on the stark beauty of nature and everything appears crystal clear again. Gone are the celestial dances and the astral visions (rather they are still there but have been put aside like left luggage to continue the journey) and instead an understanding of unity in all of nature's bounty; every single moment, and is felt like prana (life force) in every single living cell in the body. The mind becomes pure and doubt and sorrow vanish. Pain and pleasure are still there but you have gone beyond them to a new reality, where you do not react to them, or cling to them like you used to. You attain a freedom of choice; inexperienced before, so you do not know how to react to the whole time space continuum; as every day is new, and lets you shape and carve it like a potter and his clay. Today you may make your clay oil lamps (karma) for the nights of darkness to come when they will come in handy when you complete your dharma. There is equanimity about the external world; as the inner soul is shining through, so compassionately and lovingly. The light brightens and everything is crystal clear and your choices are easier to make.
Finally you get to the stage where the light begins to fade. All your life this light of reason, and this light of truth held you together; but now, even they start to fade. All the reality that you have grasped to yourself, itself starts to desert you. The senses start to fade and you hear less, see less, taste known things, feel the touch but cannot make out the object etc., names disappear and relationships of lifetimes become placed into neat cupboards and promptly forgotten. All the colors and flavors of life are still all around you but they do not attract you in the same way as before. The shape of a ripe mango no longer reminds of ones lover's young breast, but instead looks interesting enough to eat. It is at this time that you are finally freeing yourself from all the chains around your heart. As the body's light fades another grows stronger, as you know that the time for leaving this vessel is coming. Everything will return to Brahman; and as such you are only going back home; and while others may mourn at the passing of your light; but for you their sorrow is of no avail, as all you had will be left behind, and the parting is also fading as you get ready to move on.. The journey of course continues, as a new dawn destroys the darkness… .