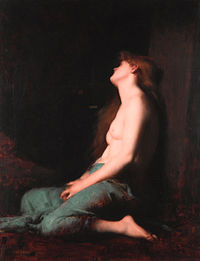 Marlboro Man and I were sitting next to the fire pit at the hotel in Moosic, PA. He was drinking Bud and I had Yuengling light as we sat there smoking our cigarettes, and I thought of him by his brand. I introduced myself and we got to talking. I asked him finally what he did, he looked at me with his blue eyes and denim jacket, and said he was laying a pipe. My interest peaked as we were sitting on a huge stretch of shale rock from recent geological research, where gas was just waiting to be tapped. I had read recently in Bloomberg that the new gas pipelines being built across this land, are a modern marvel. American ingenuity is at work as miles of terrain is cleared, for these new pipelines. John told me that he was indeed working on one of those pipe lines and I sat there amazed at this modern Marlboro man. He was no longer herding cattle but gas. This is the turning of the tide for these regions, as gas instead of coal is the future. Cheap shale gas will feed these giant pipelines. This in turn will make large modern cities possible, and make it possible for us humans, to enjoy a new energy boom.
We stayed over for a few weeks at the hotel and I would see him now and then, along with the rest of the crew; loading into two pickup trucks, early in the morning. They would assemble daily at the crack of dawn and would load all their gear and head out, in their work boots. They were a hard working crew and some of them would have a friendly beer at the fire pit, where the smokers and drinkers gathered in the evenings. They were carving a huge path through these mountains, blasting their way through granite rocks and other natural obstacles. The team was building the veins, of a future greening of America. Will the fracking crowd of drillers rise to be able to fill these huge demand of gas? "Hell yea, sure as the Pope is catholic," reported Bloomberg. Modern Marlboro Man had seen the bounty of gas from the fracking boom, in his home district, and had gladly joined this band of red necks after high school.
The Petrochemical and energy field is changing fast, as the US emerges as the next generation producer. The rise of shale oil and gas is no longer considered a phenomena, but is now an accepted fact. There is boundless energy for another revolution, just waiting to be piped for human use. Three large new Petrochemical plants are being built in Huston, by foreign investors, who believe in the US and its world trade. They are counting on the supply of long term contracts for the gas they need, from the American hinterland. These pipelines being built now, will last for the next generation. The work of these teams of men would lead to a mature market, with predictable pricing, for this natural commodity. From a net importer the US is going to become, the largest exporter of oil gas and Petro Chemicals, once the new plants become operational. This is of course near the new Liquefied Natural Gas (LNG) export terminals, from where the outflow of commodities and bulk petrochemicals made in the USA, will flood the world.
The ingenuity and planning of these teams is extremely good, as they were able to constantly overcome obstacles in their execution, of the construction design. They have an inane comradery and readiness, to try new methods, but not compromise safety, or environment standards. These pipeline will be laid and monitored and just get forgotten, not long after they are built. They will just become a part of the nation's infrastructure like power lines or railroads, as gas becomes the energy of choice. In Lackawanna County the new power plant being built is all gas fired, and will help the county reduce its carbon footprint. They have also put up wind power but it is miniscule, when compared to the coal rich power plants. The new gas plant is designed for the future and is racing towards the pipeline completion timeline, I think. Two major projects showing a stubborn, "never say die" attitude amongst the Americans, in the forgotten interior of the America. It feels good to be back in Pennsylvania, and our Nittany Lions are headed back to the Fiesta Bowl, in this annual rites of Fall Football celebrations. .
It is strange to be in the land where oil was discovered, and witness the next shale revolution becoming mainstream. Nothing like this was even imagined just three decades ago, when I was last here. Since then Carter and the oil embargo and its disruption, changed American thinking on energy. My life has taken many turns and it is amazing that, I am back again in this land. The people here live hard lives and a brutal winter, is sure to arrive soon and Deja Vu about Mill towns dying a slow death is all around me in Scranton. They cheer on their State Team and Beaver Stadium is filled to capacity of over 106,000 for major games. The white and blue crowd bring alive the seats, as the cheerleaders goad the fans to frenzy and the lion rumbles on. There is an elemental joy in these college events, and such harmony and beauty thrilling for the beholder and a very strong community spirit here. The athletes come from such poor white Communities, throughout the state. The program makes them into great young men, who can go out and conquer the world.. The Alumni of Penn State are great givers and have kept many programs alive, for the needy around them. Will the renaissance in energy ever peter down to these people struggling in their everyday life? I am highly skeptical as the trickle down economics is going to flow sweetly through these pipes, and head right on out of here; into the giant multinational corporations, and disappear into their annual profits
John (modern marlboro man) and I saw some amazing sunsets and finished a few cases of beer, over our stay. We were alone in our thoughts most evenings, as others took the stage around the fire pit. As I have remarked some of them were great individuals, bring a color to drab evenings, with yarns of their past. This individual spirit is still alive and well in America and each one had his own tale to spin, around the gas flames in the pit. Sometimes the talk would turn to the loneliness of this existence, away from friends and family.  Then a wise crack would turn the talk to lighter moments, or spin tales of old ball games and summer joys with the family and friends. Then it was back to the lonely night in the hotel room, and the realization that I am all alone.
A profound unmitigated loneliness is the only truth of life. -R.K. Narayan, novelist (10 Oct 1906-2001)